WHBCC 2022, Australia Programme
[Day 1] - Sessions
Theme: Halal - Opportunities In A Borderless World
Thought Leadership : Activating Halal Trade Connectivity
In 2030, it is estimated that Muslims will represent 26% of total world population. The growth potential of the Halal economy is a "game changer" for both traditional Halal trading nations and non-Muslim Halal newcomers, evidence that Halal is the new way of doing business.
Panellists:
H.E. Dato' Roslan Abdul Rahman, High Commissioner of Malaysia to the Commonwealth Australia
Mr Ridwaan Jawat, First Assistant Secretary (South East Asia Maritime Division) at the Australian Department of Foreign Affairs & Trade (DFAT) and Australia's Special Envoy to the OIC
Moderator:
Mr Nathanael Kitingan
Main session 1: Food Security, Safety & Sustainability – Getting The Trade-off Right
The domino effect of food security issues resulting from outbreaks or on-going trade wars, impact everyone along the supply chain; from farmers and manufacturers to consumers. Furthermore, greater demand for supply chain traceability from discerning consumers makes supply chain integrity assurance a key priority, paving the way for halal supply chain management.
Panellists:
Ms Nicola Hinder, First Assistant Secretary, Exports and Veterinary Services, Department of Agriculture, Water and the Environment (DAWE)
Dato

'

Raffiq

Md

Ariff

, Director,

Govt

& Industry Relations & Halal Affairs F&N

Representative

Pharmaniaga
Moderator :
Ms  Azimatul Masriyah, Trade Commissioner Matrade Melbourne
Main session 2: Cultivating A Dynamic Halal Ingredients Ecosystem
Control over the halal ingredient industry, correlates to control over halal end products and supply chain in general. Beyond F&B raw materials, the segment stretches to serve the Halal pharmaceutical and beauty industry among others. The cruelty free and ethical nature of Halal ingredients unlocks the potential of both Muslim and non-Muslim consumers.
Panellists:
Mr Leonard Ariff Abdul Shatar, Group Managing Director, Duopharma Biotech Berhad, Malaysia
Ms Wan Aishah Wan Hamid, Chief Executive Officer, Malaysia Palm Oil Council
Mr Nick Mann, Chief Executive Officer for Asia, Australia and New Zealand, H&H Group, Australia
Moderator:
Mr Ian Thomson, Regional Director, Agricultural Exports, Victorian Government
Main session 3: Enabling Halal Business Agility Through Digitalization
Digitalisation of the Halal economy continues to be a critical component to catapult homegrown Halal brands into the global economy and supply chain. In addition to increasing marketability, the halal digital economy holds the key to cross-border collaboration and synergies to spur greater economic participation and growth.
Panellists:
Mr Omar Khan, Alceon Investments
Ms Nina Alyssa, Chief Executive Officer, Crescent Digital, Malaysia
Mr Zumy Zuheidy, Chief Executive Officer, Moevd Groups Sdn Bhd
Moderator:
Mr Mohamad Hafiz Jamaluddin, HDC
Parallel Session 1: Clarifying Misconceptions About Halal
Halal concept has expanded beyond a religious standpoint to become a standard for business practice. The standards have grown in acceptance by the business community as well as governmental organizations and world population – regardless of their belief. Halal values include everything within the eco system and covering all sectors including specialty processed food, cosmetics and personal care, livestock, halal ingredients, pharmaceuticals and services.
Panellists:
Mr Muhammad Naim Mohd Aziz, Department of Islamic Development Malaysia
Mr Muhammad Koyu, Operation Director, ICCV, Victoria
Mr Roslan Saludin, Director Ezy Qurban Malaysia
Moderator:
Mr Ahmad Saiful Alwi, MD Novavita, Malaysia
Parallel session 2: Investment In Malaysia: Gateway To The Global Halal Markets
It takes a village to cultivate a stable and conducive ecosystem that is attractive Halal investors. Players in the ecosystem discuss what it takes attract investors and keep them investing today.
Panellists:
Ms Manjit Kaur, Director, Food Technology & Resource Based Industries Division, MIDA Malaysia
Mr

Mat

Ghazali

Abd

Rakim

, Chief Executive Officer Halal International Selangor
Moderator:
Ms Noraisyah Nordin, Consul Investment, MIDA (Sydney's office)
Parallel Session 3: Connecting Gen 'M' (Muslim Millennials) through Halal Media & Entertainment
Islamic media content focusing on Islamic culture, values and lifestyle have grown exponentially in today's borderless and digital world. The business model is seeing a shift from high-budget production houses to the emergence of independent content creators thanks to platforms such as YouTube, Instagram and Tik Tok. Panellist: Syed Atiq ul Hassan, Journalist, writer, Executive Director Halal Expo Australia Ms May Zaki, Founder & CEO Corporate Wellness Oracle, Australia Mr Danish Reyaz, Founder Director Maeeshat Media Pvt Ltd Moderator: Mr Imran Musa, CEO, ARK Halal Group Of Companies
Panellist:
Syed Atiq ul Hassan, Journalist, writer, Executive Director Halal Expo Australia
Ms May Zaki, Founder & CEO Corporate Wellness Oracle, Australia
Mr Danish Reyaz, Founder Director Maeeshat Media Pvt Ltd
Moderator:
Mr Imran Musa, CEO, ARK Halal Group Of Companies
Parallel Session 4: ESG; Ethically Profitable
The universal call for an organisations' practices to meet Environmental, Sustainable and Governance standards is today a business imperative. The Halal industry holds principles that overlap the ESG standards, thus positioning players at an advantage. A standout organisation will be wise to go beyond meeting these standards, rather diligently measuring ESG KPIs and revise goals for a progressive performance year after year.
Panellists:
Mr Naim Melhem OAM, Chairman, Australia Arab Chamber of Commerce & Industry
Mr Josh Chye, Vice President of the board at AMBC
Moderator:
Ms Maheran Zahari, Counsellor Ministry Agriculture & Food Industry (Sydney's office) Malaysia
Parallel Session 5: Beyond Covid-19: Opportunities For Start-ups To Reshape The Future Of Halal Healthcare Industry
An increasingly health-conscious consumer market has seen a growing focus on improving health and immunity post-pandemic. This has fuelled demand for new halal certified nutraceuticals, from vitamins to health supplements and medical devices. As a relatively new industry with much growth potential, industry players discuss emerging trends and bright spots.
Panellists:
Ms Seri Azalina Ghazalli, Duopharma Biotech Berhad
Mr Micheal Tjendara, Founder & CEO, Purity Vitamins, Australia
Representative, Blackmore Pharmaceutical Australia
Moderator:
Dr. Adliah Mhd Ali, Deputy Dean (Engagements and Alumni) UKM
WHBCC 2022, Australia Programme
[Day 2] - Sessions
Theme: Halal - Opportunities In A Borderless World
Main session 4: Surfing the wave of Halal finance and banking for economic recovery
Increasing market share of the Islamic Financial Services Industry (IFSI) spotlights the need to establish a larger pool of competent Islamic Finance professionals. Identifying the gaps and developing innovative efforts required in Islamic finance talent development is imperative to meet the highest standards of employees required in the workforce.
Panellists:
Mr Asad Ansari, Amanah Islamic Finance, Australia
Mr Naim Melhem OAM, Chairman Australia Arab Business Council
Moderator:
Mr Imran Musa, CEO, ARK Halal Group Of Companies
Main session 5: Tapping into USD 194billion : Muslim friendly tourism
Eager Muslim travellers resuming travel and leisure today should be met with a whole new experience of tourism. In addition to greater emphasis on safety, health and the expected Shariah-compliant requirements, the tourism and hospitality industry today is expected to incorporate digital tools for seamless end-to-end customer service and elements of sustainability.
Panellists:
Mr Peter Shelley, CEO ATEC
Mr Ahmad Luqman Mohd Azmi, Group Chief Operation Officer, Malaysia Airlines Berhad
Mr Saifol Bahli, Executive Director, Exclusive Continent Sdn Bhd
Moderator:
Mr Ahmad Saiful Alwi, MD Novavita, Malaysia
Main Session 6: Halal Science & Innovation: Where Are We Now And What's Next?
Research and Development (R&D) at the heart of innovation. Similarly, breakthrough innovation is a catalyst for Halal industries across the board from food science, to pharmaceuticals, agriculture and manufacturing processes.
Panellists:
Dr. Adliah Mhd Ali, Deputy Dean (Engagements and Alumni) UKM
Mr Kee Wong, MD of e-Centric Innovations, Australia
Mr Nor Amin Mohd Noor, Chairman Global Haltech Sdn Bhd
Moderator:
Representative, Asialink Business, University of Melbourne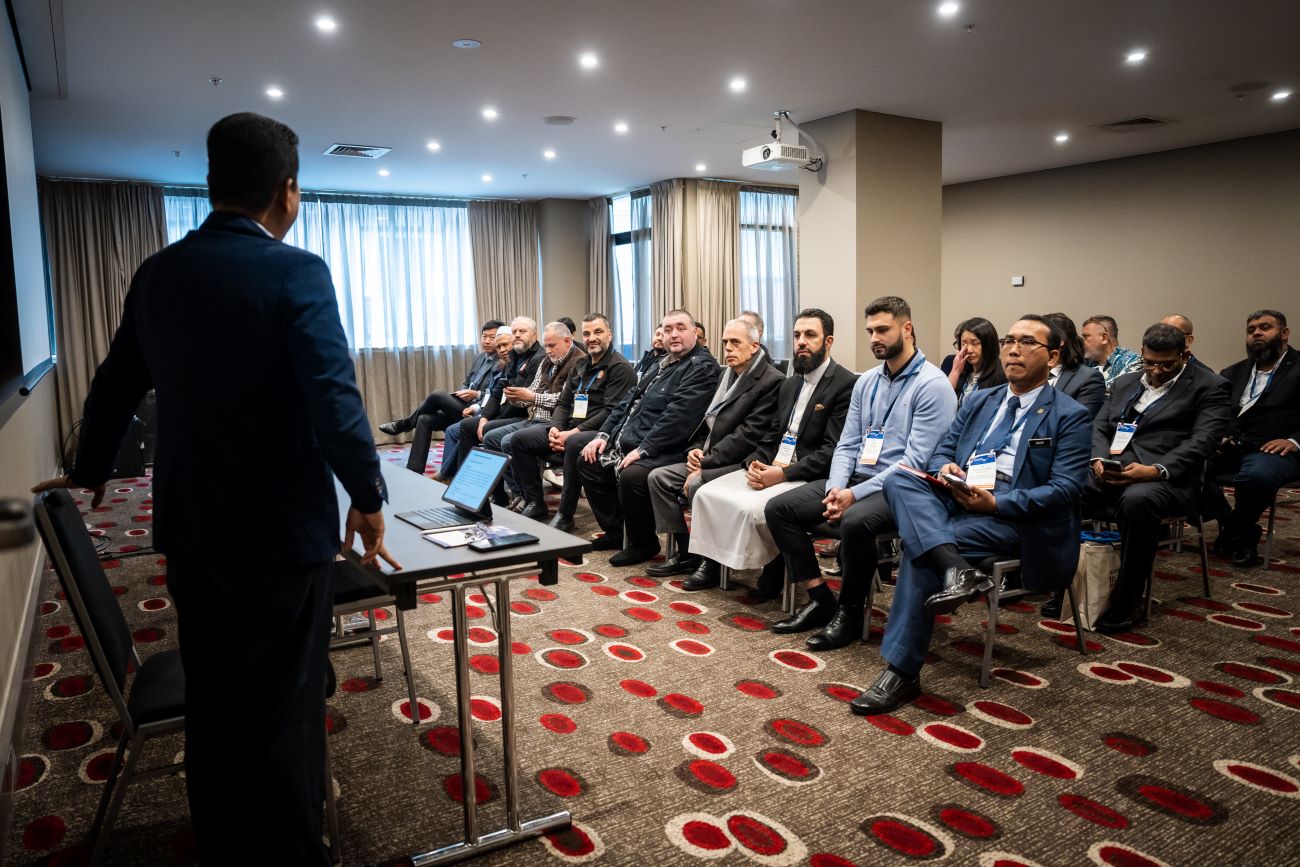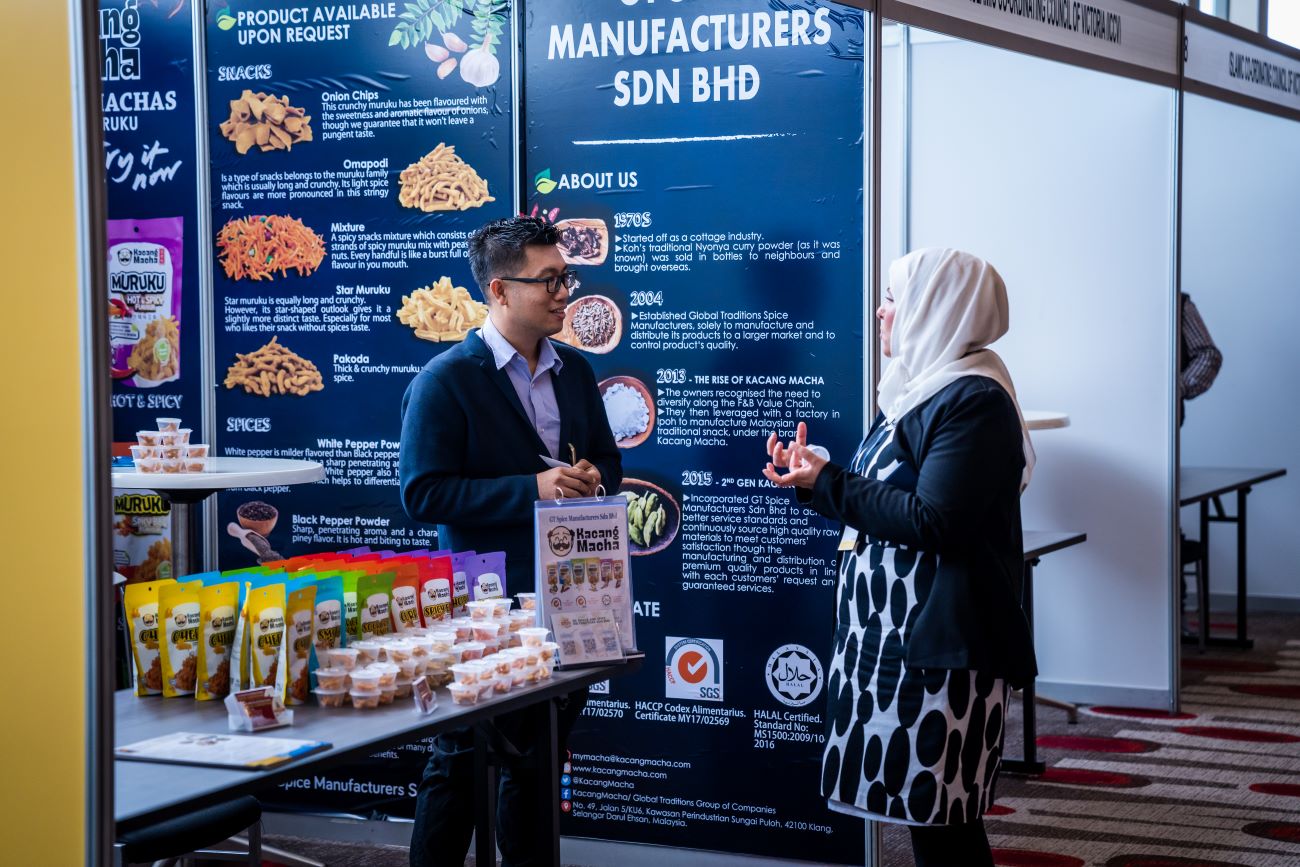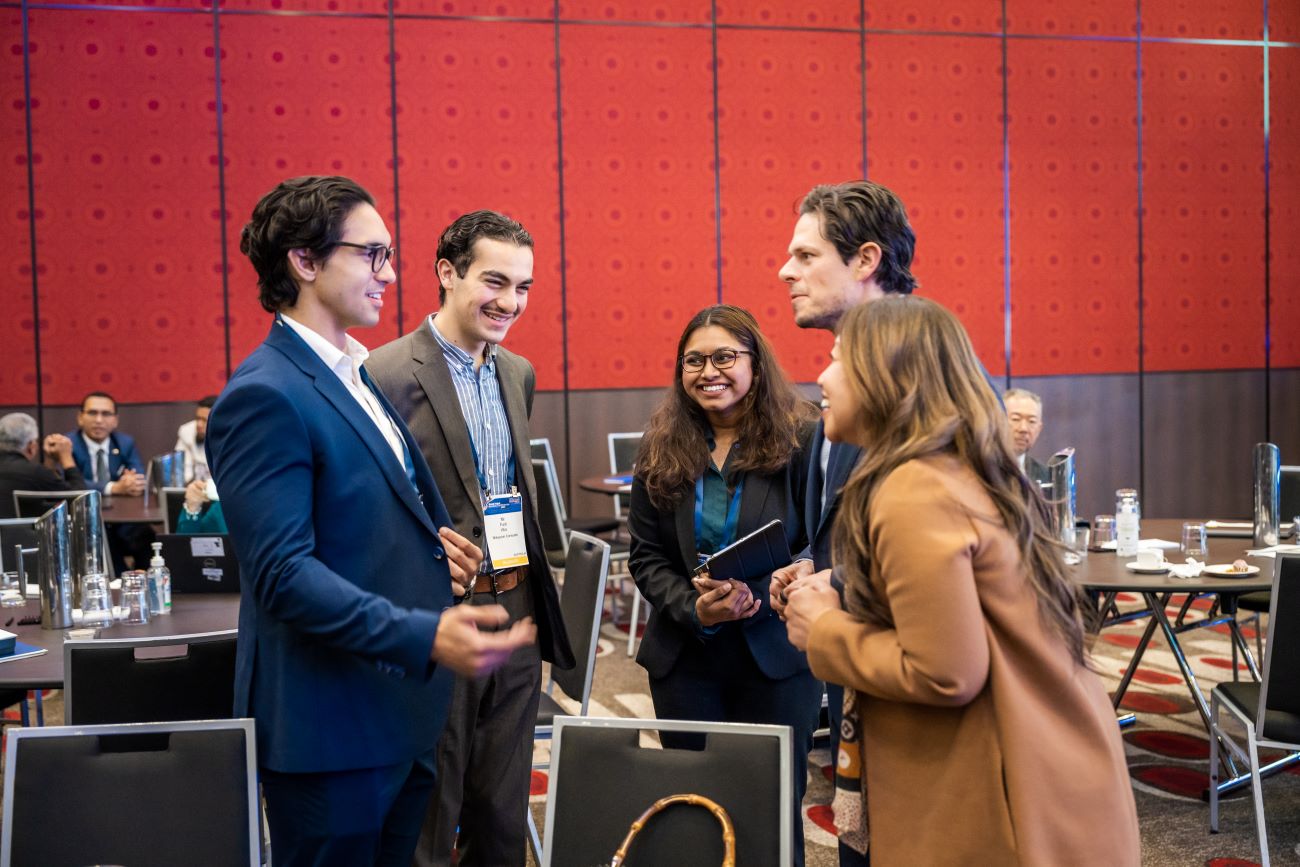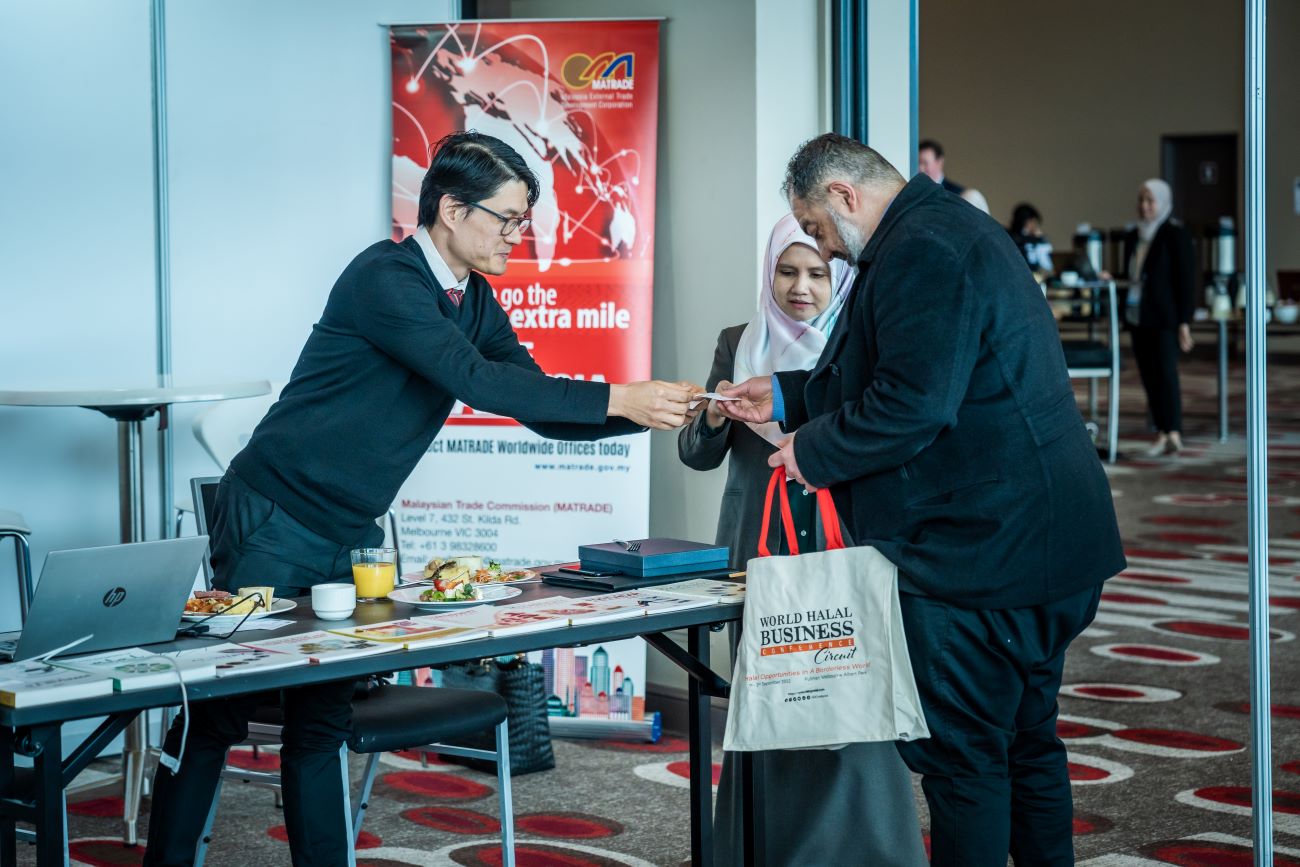 20 Brand Positioning Spaces

 of Malaysian and UK 

companies focusing on Halal Champions and wealth creation 

from technological breakthroughs and innovation;

​

B2B

 matching between Malaysian companies and UK Companies;

​

Business Networking Dinner

 with Malaysian and 

UK stakeholders;

​

Session facilitated by 

British Malaysian Chamber of 

Commerce 

Berhad

 (BMCC)

, with the attendees of UK companies 

on the opportunities of halal industry in Malaysia;

​

Industry Field Trip

 by Malaysian companies to UK top 

sectors.